[vc_row inner_container="true"][vc_column width="1/1″]
Resources
Whether you utilize our services or not, the folks here at InNet want you to be successful at navigating the credentialing and provider enrollment universe. We hope you find these resources useful and if you do – we'd love to hear from you!
[/vc_column][/vc_row][vc_row inner_container="true" bg_color="#e8f5fa"][vc_column width="1/2″]
The Credentialing Process:
Explained
---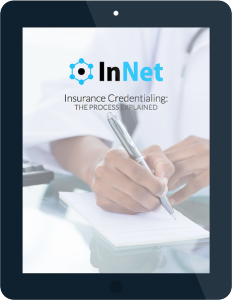 ---
The credentialing process can be confusing, to say the least. Download our FREE comprehensive Credentialing process overview eBook. Click below to learn more and get your copy.
Our Credentialing Services:
FAQs
---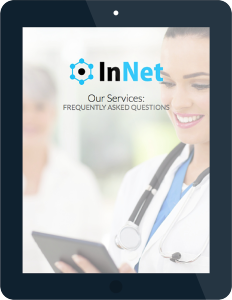 ---
Have questions about our services? Download the free InNet Credentialing Services: Frequently Asked Questions. Click the button below to learn more and start your FAQ download!